For many of us, a home is not just a place to live in but a quintessential space for the mind and an extension of our identity. It creates the atmosphere for energies to influence a family's growth and enhances peace and happiness. Vastu Shastra reveals that different energies that originate from the atmosphere, like solar energy from sun, cosmic energy, lunar energy, thermal energy, magnetic energy, light energy and wind energy, can be adjusted to improve peace, prosperity and achievements in one's life.
A house that dwells on these principles is said to bring never-ending happiness and joy into lives and lets one fight all obstacles that comes their way.
Vastu brings a home closer to nature. It is believed that each Vastu has its own specific energy type and once a person starts living in a house these energies start influencing him/her in some way or the other. For those who believe in this astonishing science, it is extremely important to have homes that emanate positive vibes. Following Vastu doesn't necessarily have to mean changing your lifestyle or preferences completely. It could begin by making some of these simple changes:
Keep your house clean and clutter free. Things lying around in an unorganized manner can create negativity in the mind.
Remove old and broken materials from under the bed. As per Vastu, it is important to keep the area surrounding your bed free of any mess.
Make sure that all the doors in your house (especially the main door) can open fully, i.e. there should be no furniture obstructing it.
Remove damaged or non-functioning clocks from the house.
Make sure that none of the pipes or faucets in the home are leaking.
Today, many of us who choose to live in 2 BHK, 3 BHK Flats or luxurious apartments tend to overlook this brilliant science. Vastu is as important in flats, as it is in any house. Some people take it for granted that since flats need to accommodate many homes in a single structure, that it's not practically possible to follow Vastu. But the fact remains that it is possible to follow Vastu to a good extent for the selection of plot and the architecture of flats. Here are some of the guidelines to be kept in mind while planning to buy apartments, villas or independent bungalows.
The shape and nature of the plot is the starting point for Vastu. Many plots in Kerala where flats are built are not in regular shape and slope. The north-east of a plot must never be cut. If it is cut, then steps are to be taken to make it a regular plot at least in the area where the building is being built.
Likewise, a site having water flowing in north and east directions is good for residential purposes. But the plan is to be prepared according
to the position of the road and natural flow of water in the site. A sitehaving hills in the south or west is good for residential purpose.
The main entrance door of an apartment or a house should never be located in the south-west corner. Preferably doors should be in the north and east. The waves emerging from the doors affect the mind of a person who enters from the door.
The ceiling should be in a level, as it makes the energy of the room uniform and helps the occupants keep a steady state of mind.
Everyone sleeps for an average of 8 hours per a day, i.e. 1/3 of a day. This would mean that we spend roughly 240 hours of a month sleeping, that is 10 days. In a year, we would sleep for 120 days or 4 months and that would amount to 20 years of sleep in 60 years! Hence, the bedroom is the most important room in a house. While sleeping, the head should be placed towards the south for good health or to the east or west, to be blessed by God. Never place your head towards the north.
According to Vastu, the master bedrooms should be in the south-west corner of the house. If the house has more than one floor, then the master bedroom should be on the topmost floor.
North-east, north-west, north, west, east corners are best for a study room. If the study room and place of worship room are adjacent, then it is considered most favorable.
Many of us start our day by going to the kitchen early in the morning. If the kitchen faces east, the sun's rays will be able to enter the kitchen in the morning. The powerful sunrise during Utharayanam can be effective if the kitchen faces east with a window to the east.
The kitchen burner must be situated in the fire angle, i.e. in south- east direction. The cook should face east while cooking.
The store room can be positioned in the southern part of the building. If possible, grain and other provisions can be stored in the kitchen or in other rooms and cupboards. Things should not be stored in box beds, because it causes sleeping disorders.
Daily wastes from the kitchen should be kept covered in the south- west corner of the kitchen.
Many plants have medicinal value if used correctly. In the balcony/garden, plants like the Holy Basil (tulsi), Neem, Bael (vilwa) etc. have to be placed as per Vastu Shasthra. Just like astrology, there are various interpretations for Vastu Shasthra by various consultants. One has to be judicious while choosing a consultant and following their recommendations.
While you're in a rush to buy the best apartments in Kochi or a luxurious flat in Kottayam or a spacious 3 BHK flat in Trivandrum or Thrissur, make sure Vastu is one of the top most essential criteria that you look into. It might have been a long time goal to buy an apartment in the heart of a city, but buying a home that's built based on certain Vastu principles will only help make your dream home a reality. Also, be sure to make investments with trusted builders who will ensure you complete satisfaction. Kalyan Developers, one of the most pioneering builders in Kerala with prestigious projects in different parts of the state, could be one of the best choices you can make while investing in buying a home.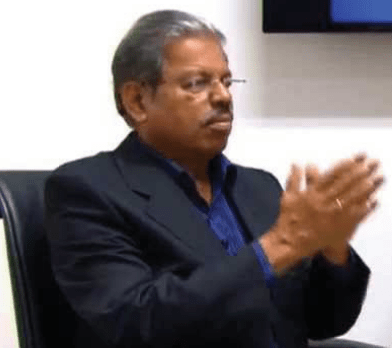 Our Vastu consultant: Er Prabhkara Menon He is an expert in Vastu Shastra with over 50 years of experience in designing and building homes in Kerala and Tamil Nadu. One of the finest professionals in this field, he has gained knowledge on Vastu from expert pundits, acharyas and priests.